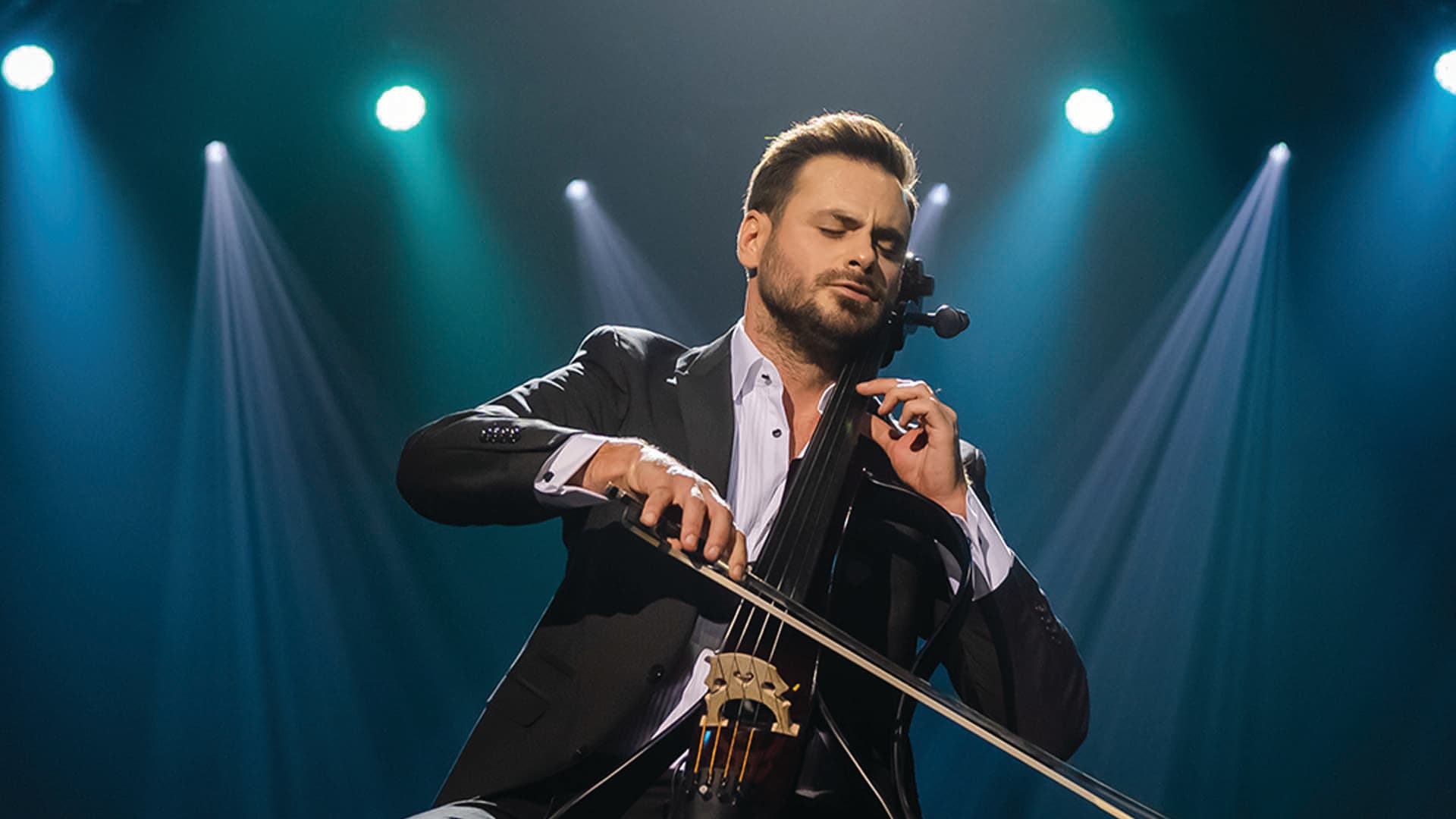 HAUSER
Rebel With A Cello
Wed 08.11.2023
The bad boy of instrumentalists and founding member of 2Cellos known simply as HAUSER announces his much anticipated, first-ever worldwide solo tour - "Rebel with a Cello." Armed with the momentum from his last and final sold-out 2Cellos tour, the superstar cellist and visual artist is launching the ultimate musical showcase, bringing forward his signature performance pyrotechnics alongside his romantic and soulful, playing sound and style.
And while music's mischievous romantic is including everything his fans have come to know and love through his visual media presentations, like the wildly popular 'Beach Party' and musical dreamscapes like the 'Alone Together' visual concepts, HAUSER's first 'Rebel with a Cello' tour features a third act of rocking and rhythmic retro into modern globally- influenced dance tracks from his new solo album which is available Worldwide, 'The Player'.
Dance with him and experience the captivating magic.
Tickets
Official tickets

Secure payment
Wed 08.11.2023•Sportpaleis Antwerpen
At the box office, you pay an extra 2 euros service charge.
Organizer: MB Presents
Fan Experience
Meet & Greet Package
Front Row Ticket

M&G Special Experience with HAUSER with exclusive photo and video content for each guest

HAUSER GIFT BOX:

Collection of HAUSER's Official Releases

Collection of HAUSER Unique Merch Products

Collection of HAUSER Tour Merch Products

Souvenir Laminate

Signed Limited Edition Photo

Limited Edition Programme
VIP Package
Excellent Seat

Souvenir Laminate

Signed Limited Edition Photo

Limited Edition Programme
Offered by be•at
Wed 08.11.2023 20:00
€ 257,78
The be•at VIP Experience
Complete package with parking, reception in a decorated VIP area, catered and full meal, open bar and a nice seat in the concert hall. Aftershow with drinks for 2 hours.