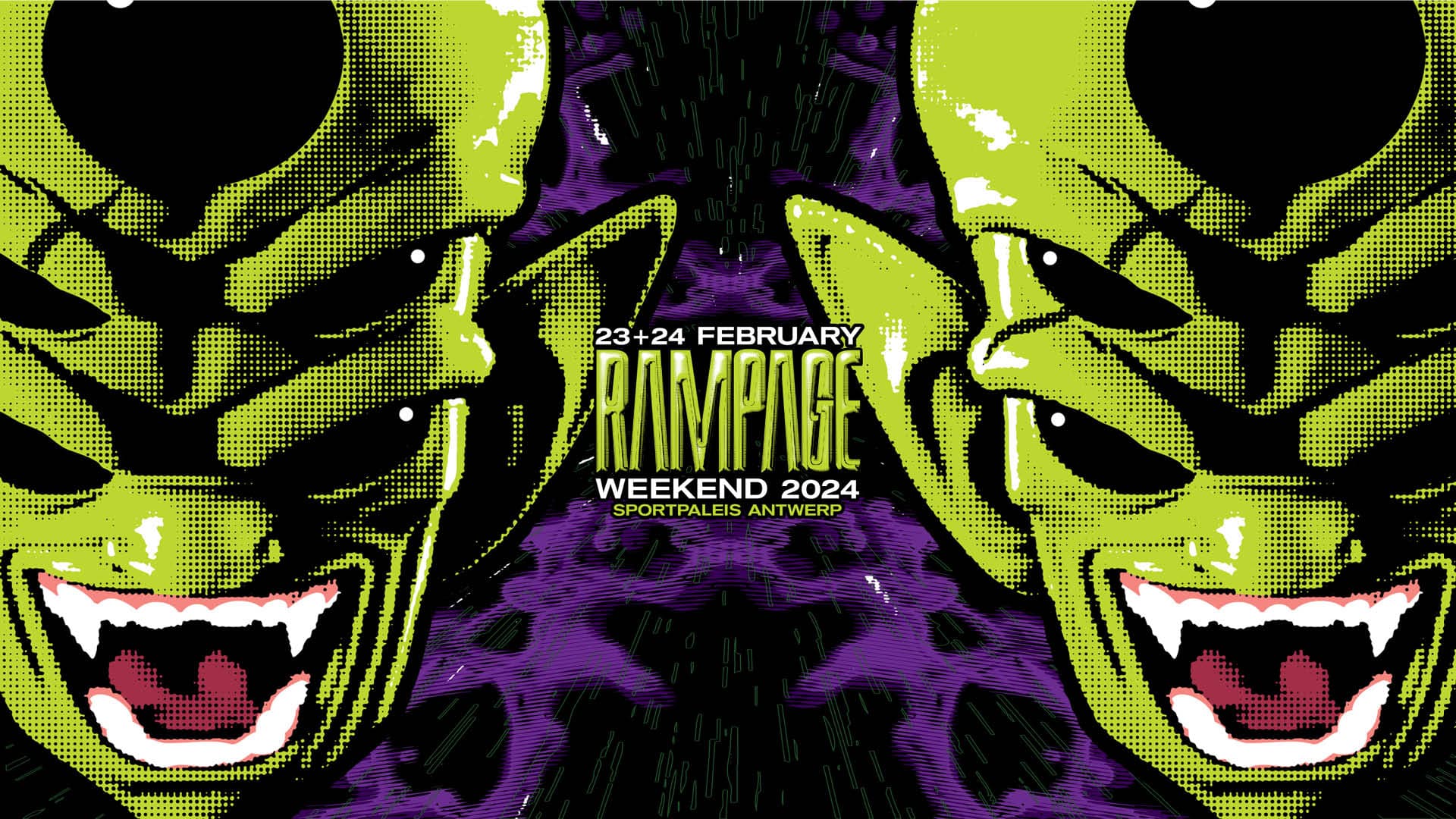 Rampage 15 Years
From Fri 23.02.2024
15 years ago Rampage saw the light of day. That's why this year's edition of the biggest drum & bass and dubstep party in the Low Countries will be an extra festive one!
The Biggest Drum & Bass and Dubstep Party in the Universe celebrate its 15th birthday in 2024.
Rampage brings the 'underground bass culture' to life on the 23rd and the 24th of February 2024. After selling out every past edition in Lotto Arena with more than 6.000 visitors and the most popular national and internation drum&bass- and dubstep artists, Rampage decided to go even bigger and since then Rampage Weekend takes place annualy in the biggest event venue of Belgium: Sportpaleis Antwerpen.
By wanting to grow every year, putting up the best sound and light they possibly can and because of their loyal and strong fanbase, Rampage is time after time the biggest drum&bass and dubstep party in the universe, national but also international. The energy they bring to life is never-to-be forgotten.
After the sold out editions in 2015, 2016, 2017, 2018, 2019, 2022 and 2023 Rampage Weekend 2024 will take place in Sportpaleis. Again 2 days where you can enjoy from the best of the best in drum&bass and dubstep!
Tickets
Official tickets

Secure payment
Fri 23.02.2024•Sportpaleis Antwerpen

Sat 24.02.2024•Sportpaleis Antwerpen

Sportpaleis Antwerpen
At the box office, you pay an extra 2 euros service charge.
Organizer: Rampage United