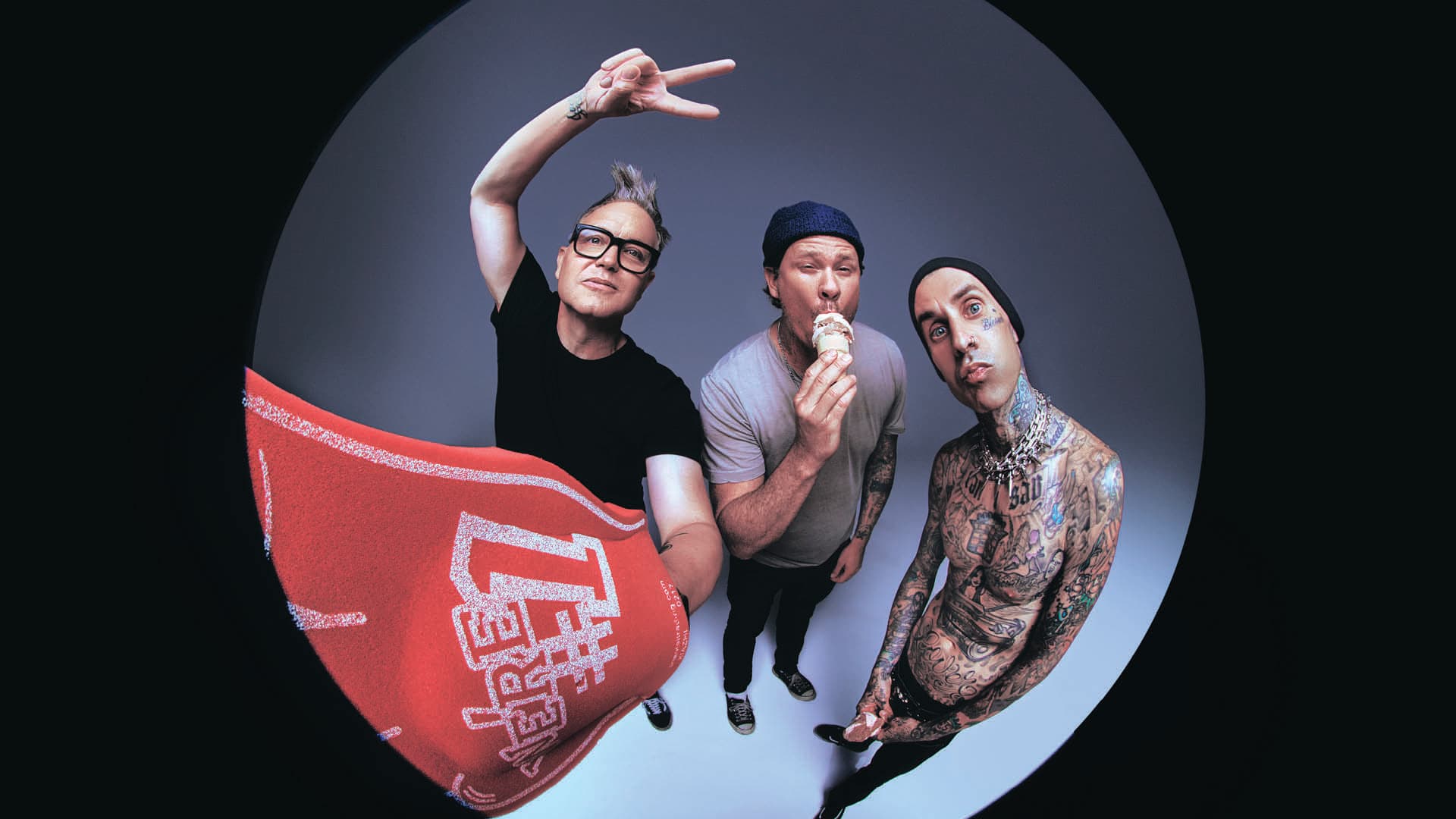 blink-182
Tour 2023
For the first time in a long time, Mark Hoppus, Tom DeLonge and Travis Barker of blink-182 dove into the studio together again. You can hear and see the result on 8 September at the Sportpaleis.
Special Guests: The Story So Far
Multi-platinum, award winning group blink-182 have announced their long awaited comeback! The band will drop their new single 'Edging' this Friday, October 14, marking the first time in a decade that Mark Hoppus, Tom DeLonge and Travis Barker have been in the studio together. The band has also announced their return to the stage, with their biggest tour ever, a colossal global outing with stops in Latin America, North America, Europe, Australia and New Zealand. On Friday September 8th the trio will be performing at the Antwerp Sportpaleis, accompanied by special guests The Story So Far.

Since their humble beginnings nearly thirty years ago, when they started playing in a San Diego garage, 'blink-182' have sold over fifty-million albums worldwide. According to The New York Times, "No punk band of the 1990s has been more influential than 'blink-182'." While 'blink-182' have already racked up more than their fair share of platinum records and blockbuster singles, they are looking forward to their 10th studio album. With Delonge back after nearly a decade fans can expect that electric on stage magic that the trio has delivered over the years.
Tickets
Official tickets

Secure payment
There are no current tickets for the selected venue
At the box office, you pay an extra 2 euros service charge.