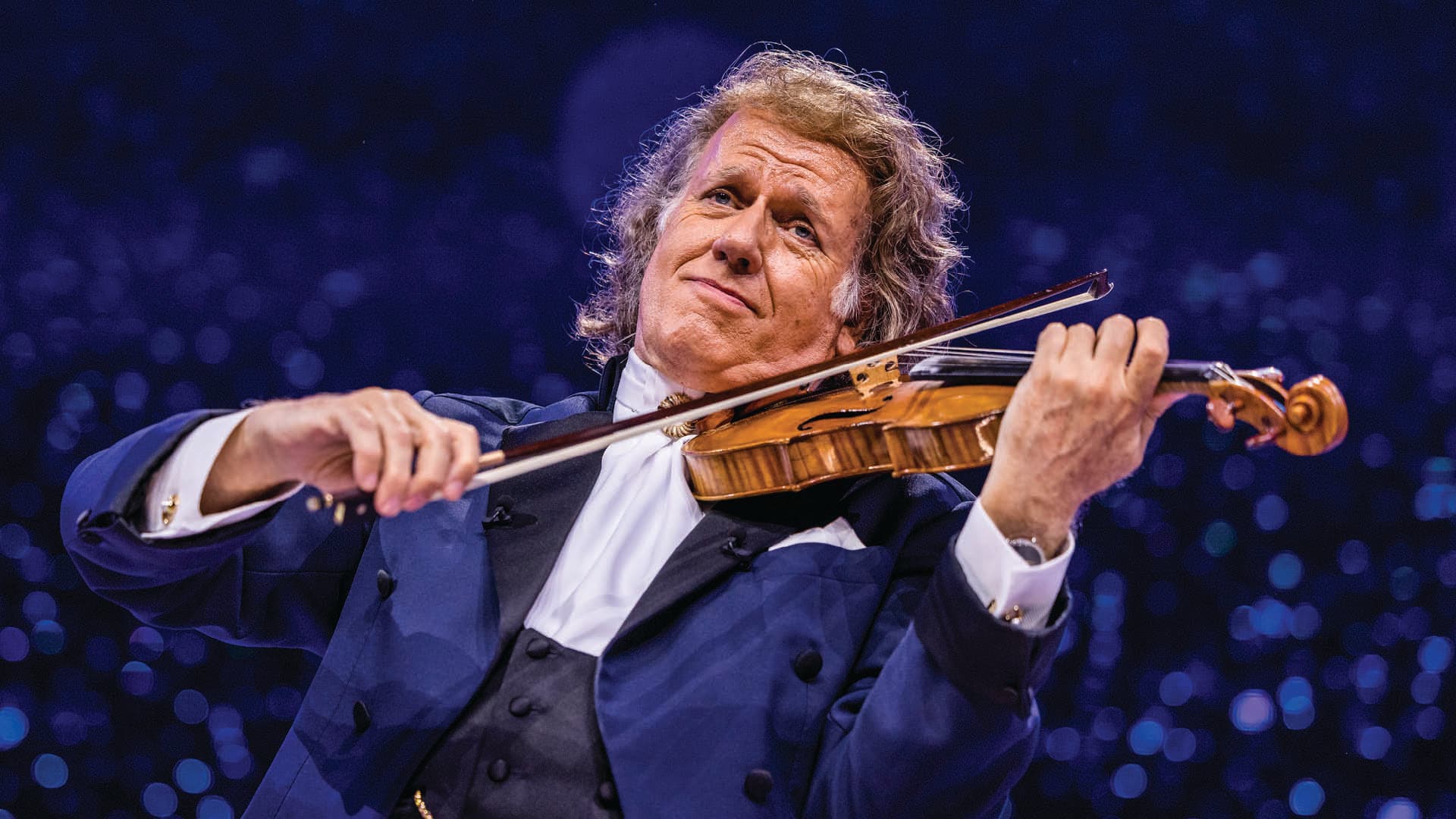 André Rieu in Antwerp
New Year's Concert 2024
Sun 07.01.2024
André Rieu, King of the Waltz, together with his Johann Strauss Orchestra, created a worldwide revival of waltz music. Every year, he celebrates this with his traditional New Year's concert.
André Rieu is thrilled to announce new dates for his traditional New Year's Concerts in Amsterdam and Antwerp in January 2024. The concerts, which will start his world tour 2024, will take place at the Ziggo Dome Amsterdam on 6th January and at Sportpaleis Antwerpen on 7th January. 
The upcoming concerts in Amsterdam and Antwerp will be the perfect start for the new year and fans can expect an evening of opera, operetta, film music, waltzes, fun, romance and many surprises.
Known to millions around the world as the King of the Waltz, André Rieu is a musical phenomenon like no other, a true King of Romance, having sold a massive 40 million CDs and DVDs and notched 30 Nr. 1 chart positions worldwide. Along with his 60-piece Johann Strauss Orchestra (the largest private orchestra in the world), André has created a global revival in waltz music, staging spectacular extravaganzas which are second to none.
Currently on tour in Germany, André Rieu and his orchestra will perform in Spain, the UK & Ireland, Poland, Denmark, the USA and Canada and Eastern Europe. Special highlights in 2023 are his first time ever concerts in Malta in September 2023 and of course the summer open airs on the Vrijthof in July.
Tickets
Official tickets

Secure payment
Sun 07.01.2024•Sportpaleis Antwerpen
At the box office, you pay an extra 2 euros service charge.
Organizer: André Rieu Productions BV
Offered by be•at
Sun 07.01.2024 19:00
€ 333,06
The be•at VIP Experience with champagne
Complete package with parking, reception in a decorated VIP area, a glass of champagne, catered and full meal, open bar and a nice seat in the concert hall. Aftershow with drinks for 2 hours.
Are you coming with a group of 20 or more persons? Then you can enjoy an attractive benefit for this show.
Please contact us for more information and to purchase tickets for your group.